July 9, 2009
Dugg Plazza – Digg like Joomla Template
Dugg Plazza is the newest theme from TemplatePlazza which allows you to create a Digg-like website using Joomla.  Dugg Plaza comes in 4 different color schemes.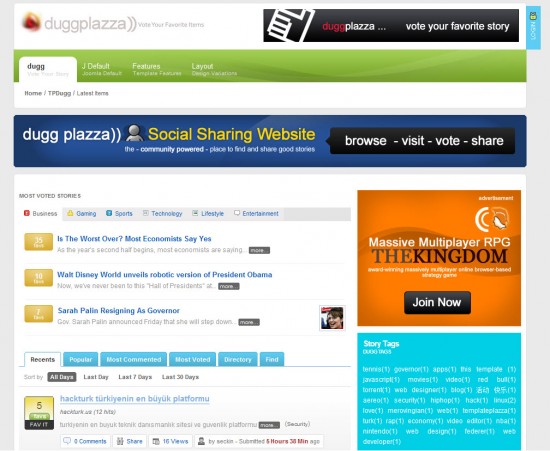 Price: $39 Silver Membership | $69 Gold Membership | $189 Developer Membership
Demo | Download Showcase Plazza Theme
Previous Post and Next Post
Get HostGator Hosting For 1 Penny!!!
Click Here
and enter
hgc25
coupon code
Leave a reply