July 21, 2009
Joomla Bolt Template
Bolt Template named after Usain Bolt is claiming World's Fastest Joomla Template.  With only 4 HTTP requests and 15kb beween CSS, Graphics and HTML we can see why.  There are no bloated codes, no complex setup and no hidden links.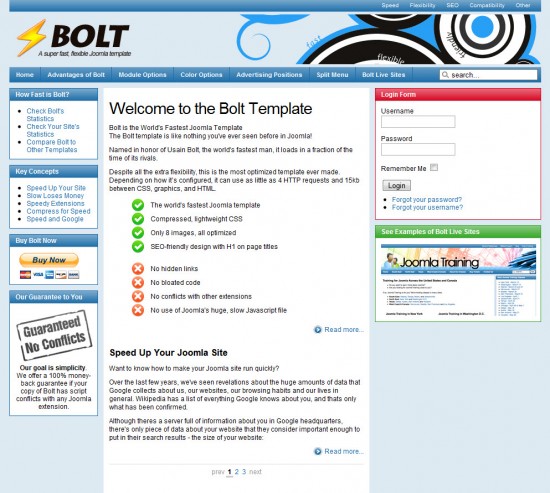 Bolt comes with 7 different color options and 15 diffeernt module options to customized your layout.
Demo | Download Joomla Bolt Template
Previous Post and Next Post
Get HostGator Hosting For 1 Penny!!!
Click Here
and enter
hgc25
coupon code
Leave a reply