August 3, 2009
Joomla 1.5.14 Released – August 2009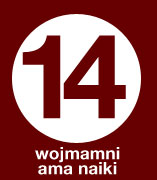 The Joomla Project announces the immediate availability of Joomla 1.5.14 [Wojmamni ama naiki]. This release contains fixes for two material bugs that were introduced in version 1.5.13 and one low level security issue. Instead of waiting for a normal 6 to 8-week release cycle, this release is being made available to users now.
Click here to download Joomla 1.5.14 (Full package) »
Click here to find an update package. »
Previous Post and Next Post
Get HostGator Hosting For 1 Penny!!!
Click Here
and enter
hgc25
coupon code
Leave a reply